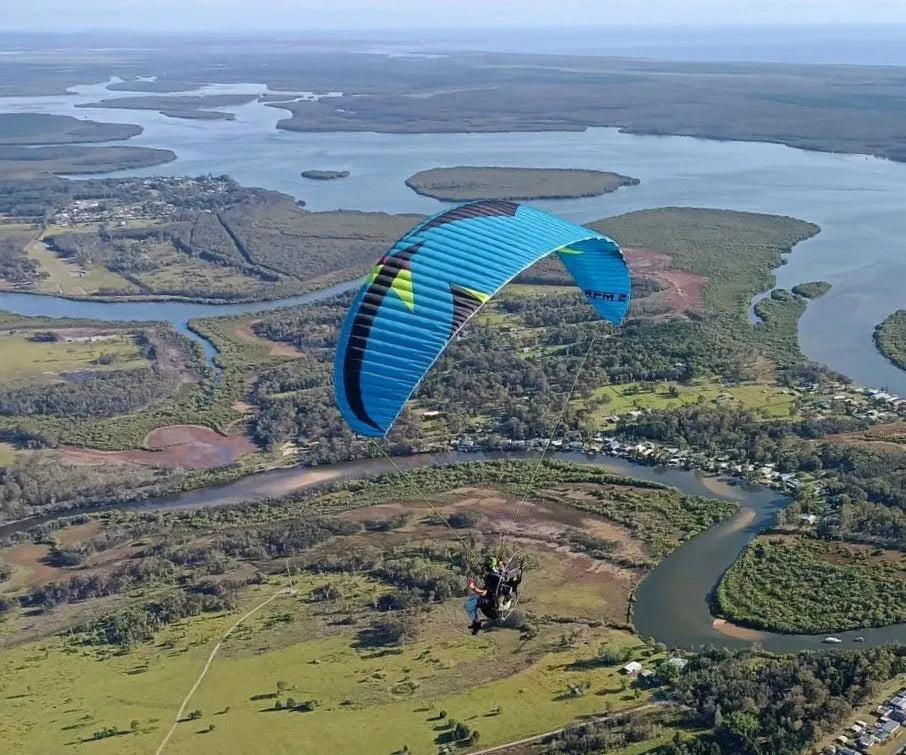 RPM 2 (PPG)
---
Regular price
R 58,000.00
/
 FLOW RPM 2 is a revolutionary PPG design.
EFFICIENT FULL REFLEX
A completely new design incorporating enhanced features from the previous version. RPM2 is a full-reflex XC wing offering incredible efficiency and stability even at extreme configurations.
RPM 2 is one of the fastest PPGs in the market reaching speeds up to 80km/h. The RollerCam 2 trimmers are a new addition making the controls smoother and easier to operate.
Higher levels of pitch stability and efficiency are due to our "efficient full reflex" profile combined with our VPA system.
FEATURES:
Shark nose efficient full reflex aerofoil.
RollerCam 2 trimmers
Mid-cell reinforcement doubles the cell count
Non-collapsible airfoil
Low-drag line type and geometry
Low fuel consumption
More information coming soon.