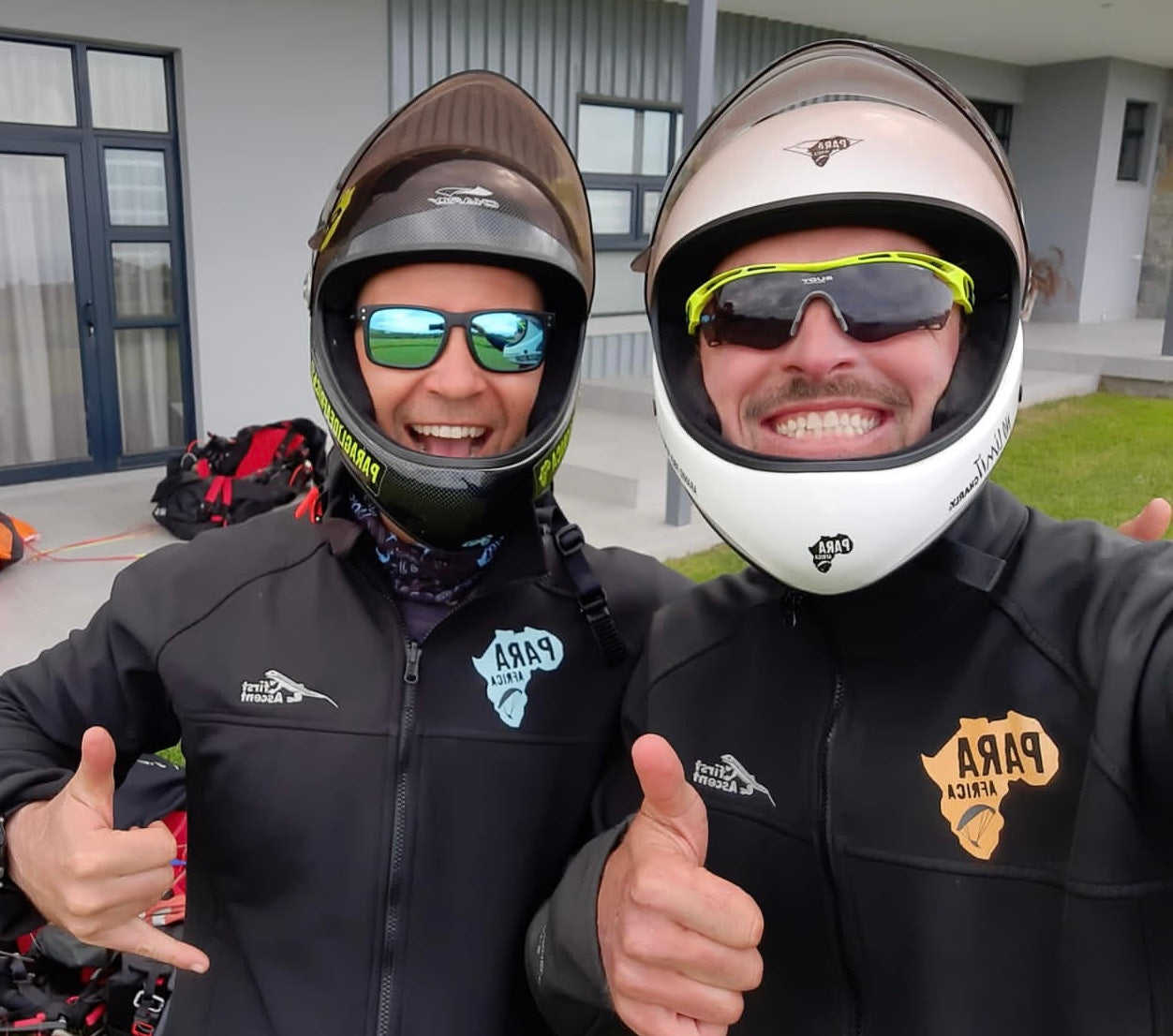 with a tremendous love for Paragliding
Theunis and Rouberre
Passion for the great outdoors and a deep-rooted love for nature, we invite you to embark on an extraordinary adventure with us. 
Paragliding holds a special place in our hearts, and nothing brings us more joy than sharing this exhilarating passion with others, whether it's through instructional tandem flights or teaching aspiring pilots.
As seasoned professional paragliding pilots with over 15 years of experience spanning various locations worldwide, we have actively engaged in teaching, conducting instructional tandems, leading XC clinics, providing cross-country guiding, participating in SIV training, and even contributing to film and advertisement productions.
The thrill of flying, whether it's a leisurely beachside "foefie" or a daring long-distance record chase, ignites our spirits.  Even on our days off, you'll find us soaring through the skies, chasing the pure joy it brings.
In 2019, we were fortunate enough to establish Paraglide Africa in the Garden Route, Wilderness of South Africa, recognized as one of the top ten destinations globally for paragliding education and progression courses. 
Our fundamental philosophy when founding Paraglide Africa was to foster a vibrant community and foster the growth of paragliding to its fullest potential.
Our philosophy when founding Paraglide Africa was to bring the Gees and grow paragliding as much as possible!
Garden route
Wilmari Nel
Keeping you up to date and informed on weather and all sorts of random questions.
Whatsapp me directly